Featured Projects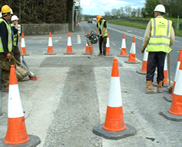 Cappataggle Pipework,
Cappataggle, Co Galway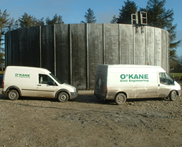 Cappataggle GWS,
Cappataggle, Co Galway
Introduction
O'Kane Civil Engineering is a privately owned company, formed in 2002, which has progressively developed and expanded its activities. Working from our Clarinbridge, County Galway base we have established ourselves as leading utilities and civil engineering contractors.
We believe in sharing excellence with clients and professional colleagues to create great projects. Delivering expertise and sharing knowledge across Centres of Excellence in Civil Engineering and Environment Development Planning, we apply innovative thinking within a culture which attracts and retains exceptional people.
Focused on developing technical excellence in our specialist disciplines, one of the strengths of O'Kane Civil Engineering is the way in which our staff work together across the organisation. We recruit and develop great people, encourage them to be experts in their fields and use their knowledge to deliver excellence through collaboration.
At O'Kane Civil Engineering we take pride in our competitiveness and the quality of service provided to our clients. Our proven track record of delivering projects on time and within budget, with our flexibility, ensures that we develop relationships with our clients that match their needs and aspirations.
print page